London Borough of Hillingdon's magazine, "Hillingdon People" is the magazine for Hillingdon residents, which provides community news from the council.
The latest issue, September/October 2022 should be delivered to your home between Wednesday 21 September and Wednesday 3 October.
It is supposed to be delivered to homes across the borough – including to every home in Ruislip – every two months.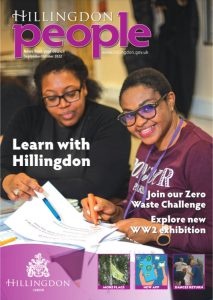 You can always download their latest magazine here and download old backissues here.
If you don't receive your copy of Hillingdon People, please report the missed delivery so that the council can see to it that you receive future copies.